Regular price
Sale price
$35.00 USD
Unit price
per
Sale
Sold out
Ingredients:
100% grass-fed, grass-finished tallow.
USDA Certified organic, cold-pressed,
unrefined jojoba oil.
USDA Certified Organic Lavender oil
Directions:
Apply a desired amount to your fingertip, massage into hands well and apply to the desired area.
A little goes a long way.
Keep at room temperature. Keep lid tightly closed.
Stop using if allergic reactions begins.
If pregnant or breastfeeding consult with your doctor before use.
Common Uses:
Rashes, eczema, psoriasis, cuts, cracked skin, calloused skin, itching, sun damage, sleep, relaxation, everyday cream and more.
Share
View full details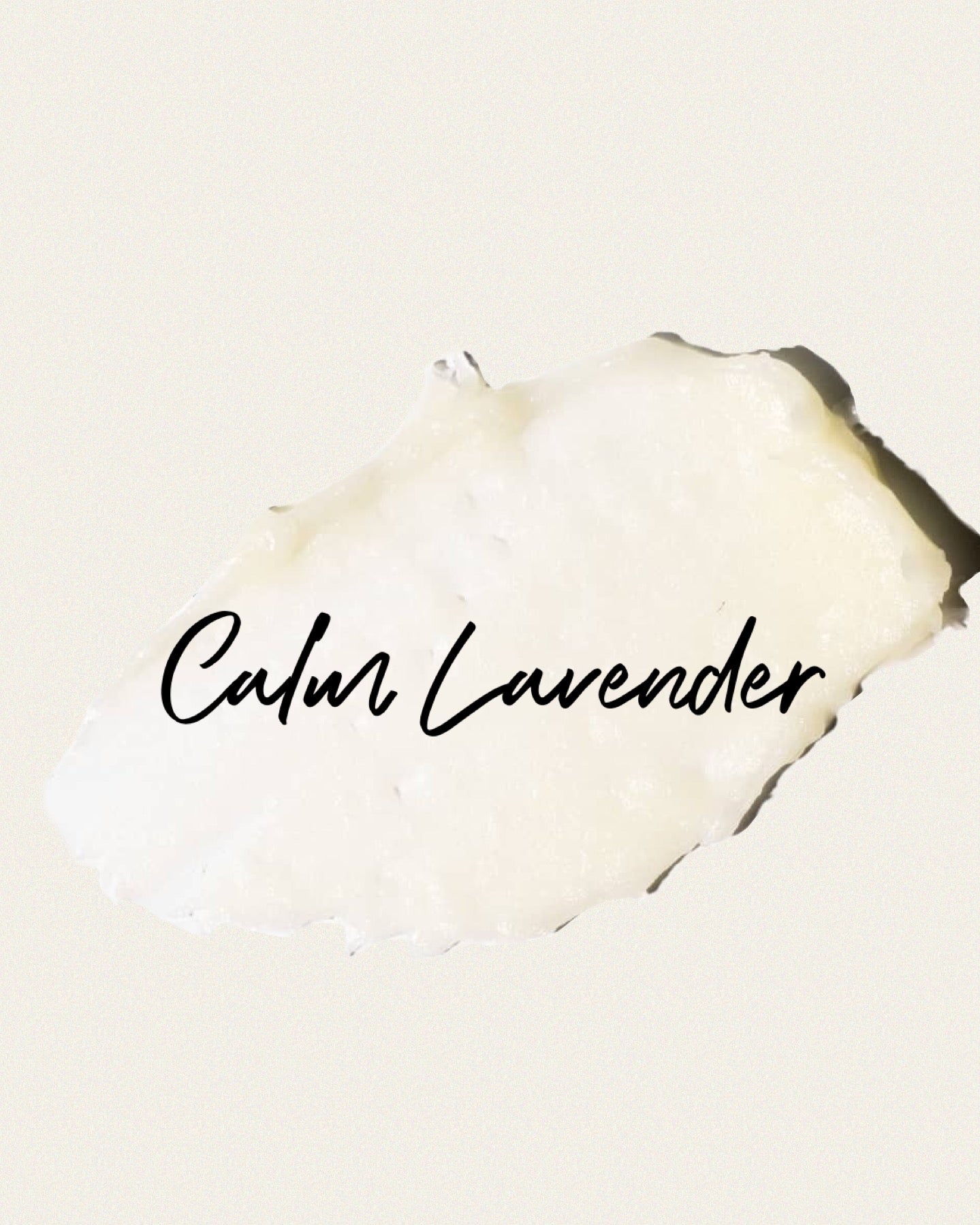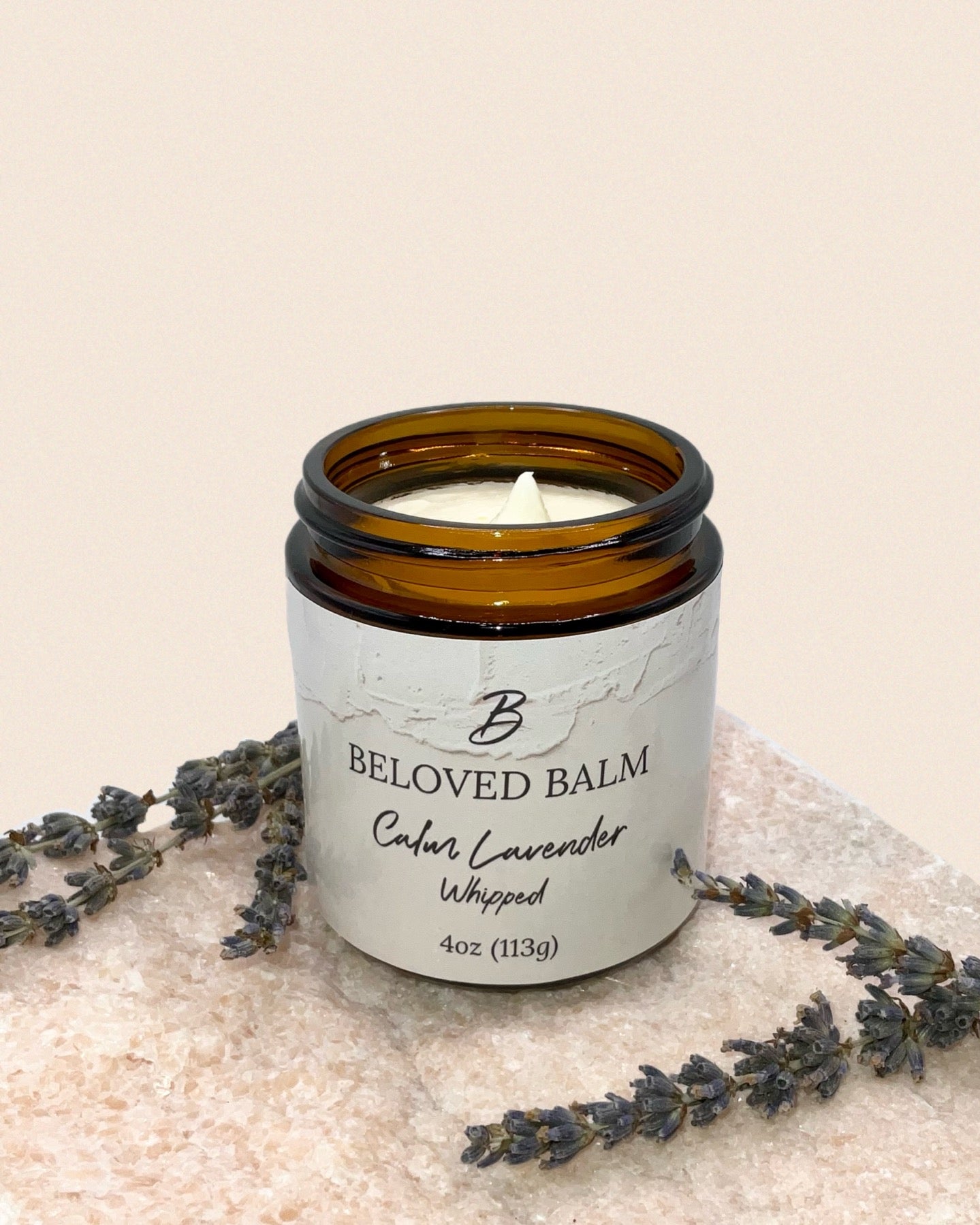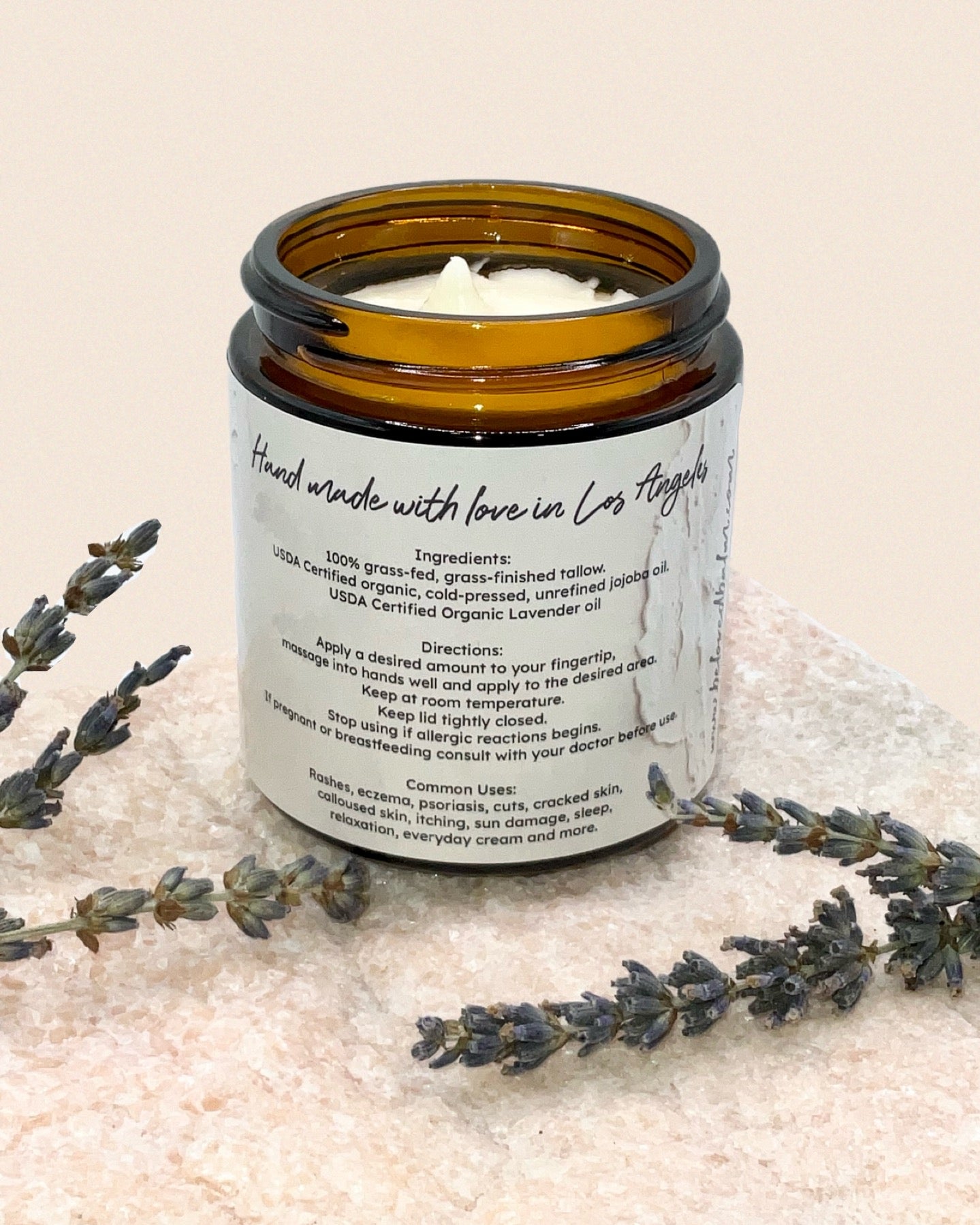 The best remedy
I have struggled with psoriasis and atopic dermatitis for years, and finding an effective solution has always been a challenge. That's why I'm beyond thrilled to share my experience with Beloved Balm – a true game-changer in my skincare routine!
From the moment I started using Beloved Balm, I noticed a significant reduction in inflammation. The soothing formula provided instant relief, calming the redness and irritation caused by my skin conditions. Unlike other products I've tried, Beloved Balm didn't just mask the problem – it actively worked to improve my skin's health.
What sets Beloved Balm apart is its natural ingredients, carefully selected to nurture sensitive skin. The balm's gentle yet powerful formulation delivers deep hydration without any greasy residue. I love how it absorbs quickly, leaving my skin feeling soft, supple, and revitalized.
Another impressive aspect is its long-lasting effects. With consistent use, I've seen a remarkable improvement in the overall texture of my skin. The stubborn patches of psoriasis have visibly diminished, and my atopic dermatitis flare-ups have become less frequent and intense.
The compact and travel-friendly packaging make it easy to carry Beloved Balm wherever I go, ensuring I have relief on hand whenever I need it. I appreciate the thoughtfulness put into the design, allowing for convenient application without any mess.
In summary, Beloved Balm has been a lifesaver for my psoriasis and atopic dermatitis. I can confidently say that my skin has never looked or felt better. If you're struggling with similar skin issues, do yourself a favor and give Beloved Balm a try. It's a true five-star product that has earned a permanent place in my skincare routine. Thank you, Beloved Balm, for restoring my skin's health and my confidence!
Great product!
I recently found out about tallow and it's benefits, so I tried this brand out because I trusted all the ingredients in it and it's source. I had a mild eczema flair up on my eyelids and after using this for a few days, my flair up was much more tamed and went away. The balm's smell is great and is very hydrating. I've also been using the beloved balm for daily moisturizing on my hands, feet, and body. Great product! Would highly recommend to friends and family.
Must have!!!
I've started using more natural moisturizing products and this stuff is amazing ! Easy to spread, a little goes a long way!
I recommend this product if you have dry skin or just want a natural way to keep your skin in great shape!
Also works great with mosquito bites.
Love this!
First off it smells soooo good! I'm pretty sensitive to lotions with scents but this one is great! I had over 15 bug bites (ugh) and this helped give me some relief. Highly recommend!
Like magic
I really like this balm for my eczema, it relives itchiness and dryness. I also started using on my dry spots and like magic they go away. The lavender smell is very relaxing.